My personal journey TO BECOMING AN AWARD WINNING PORTRAIT PHOTOGRAPHER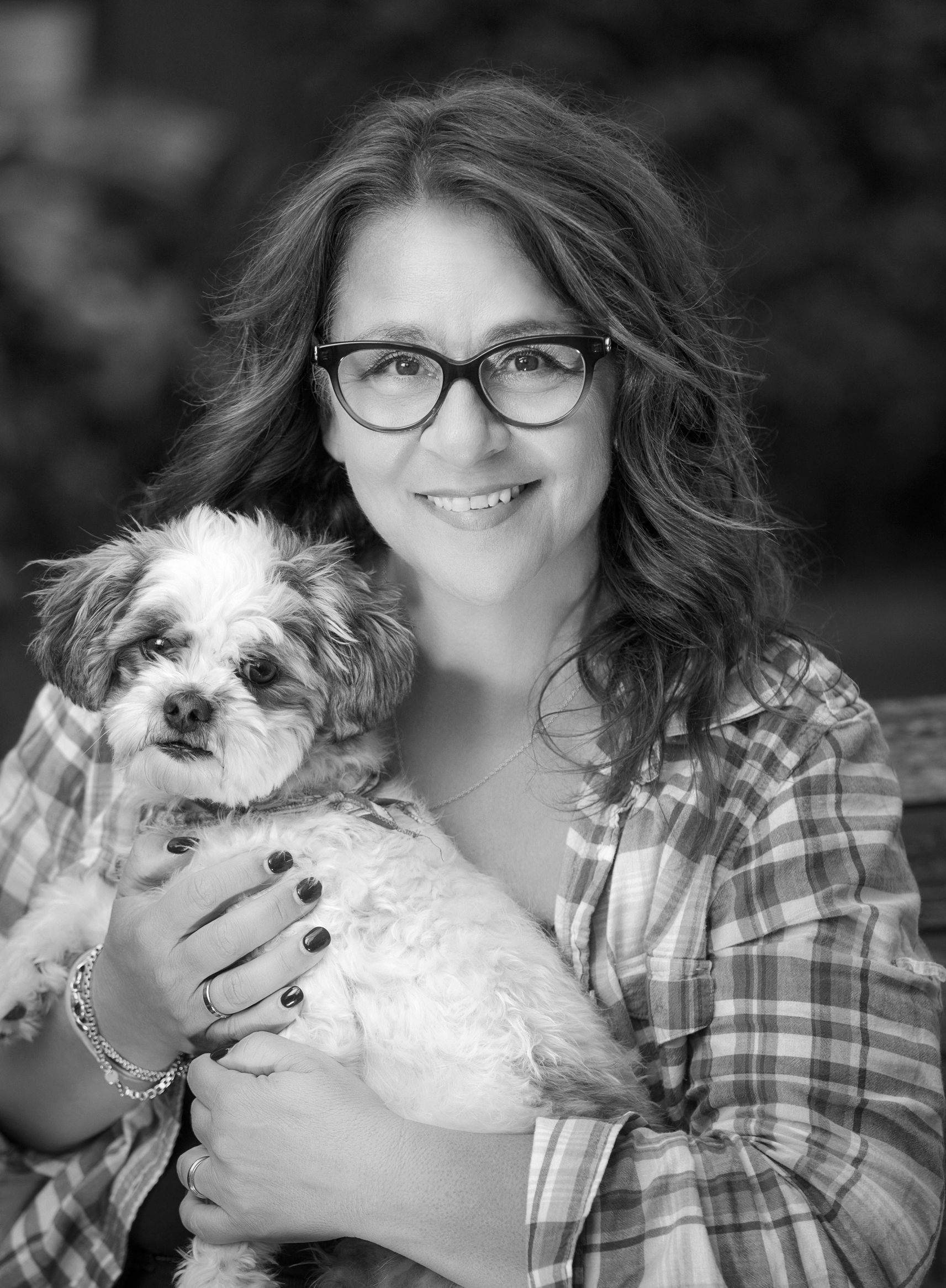 Hey there, I'm Christina! When I'm not in the studio, you can find me mommin' around the city with my 2 boys. I'm the creative, says-it-like-it-is, dessert first, wine before I dine, and I've been preparing my whole life to photograph you. To be honest I fell in love with photography at a very young age. I knew I wanted to be a photographer in Jr. High School. I just didn't think it was a career path. Not to mention I was socially awkward and terrified of the who's who conversations. So I started out as a product photographer. I loved working with light in a quiet space as I styled and created images for Macy's for 9 years. Then I gave birth to my first son Cooper.
Being a mom had a new set of rules. It forced me to connect with other parents and eventually brought me into handling our local school photography. Photographing children was a safe move for me. As I grew more comfortable with people in general, I started to explore with portrait sessions and have come to love serving and connecting with women through photography. Becoming a mature woman has given me the gift of vision. I finally see the beauty and can bring it out with my photography. This has been my greatest joy and privilege. I specialize in photographing women because I'm continually amazed and inspired by you. Your strength, your stories, the ability you have to transcend the struggles of life, and the unique beauty each and every one of you carry is nothing short of magical. As women, we often struggle to see these truths in ourselves and it is my greatest honor to empower you with a true reflection of your strength and beauty through my lens.
It is my passion to help build self-love and self-value in every single person who walks into my studio. I've been photographing people for decades, and we all do the same thing. We step in front of the lens and apologize for our physical insecurities. "I'm sorry, I need to lose ten pounds," "I'm sorry, I look old," "I'm sorry, my smile is super awkward." The list goes on and on. I've heard it all, and I've felt it all about myself too. We are so hard on ourselves, particularly when it comes to the way we look. Insecurity can be crippling, but our appearance is the least interesting thing about us.
At the end of the day, we all want the same thing. We want to feel seen and to feel loved. I have the power to give that to the people who step in front of my camera. I know that I can show every person I photograph a portrait of themselves that they will absolutely fall in love with. They will see the beauty that everyone else in their life sees reflected back at them. It is a magical, transformative experience and a powerful way to encourage self-confidence. And, the world needs more confident people!
Portrait Masters Professional Competition
Something I'm very proud of is being able to submit to the Portrait Master's Competition every year. Sue Bryce was my personal inspiration to be brave and jump into the portrait genre. It is a privilege to have my work judged by her and her esteemed team of award-winning portrait artists. Read more about it in my blog:
The Portrait Masters Awards and Accreditation was launched in 2017. This bi-annual event is the chance for professional portrait photographers worldwide to compete for the best-in-category and earn accreditation towards levels of mastery. I am extremely proud to say that in February 2022, I finally was awarded the title of being an accredited photographer with the Sue Bryce Portrait Master Awards. Winning dozens of bronze, bronze with distinction, and silver awards has officially distinguished me as an associate. This means people all over the world looking for photographers of the highest professional standards will find me on the map and listed as a recommended professional on the Portrait Masters website. There is always room to level up to gold and becoming a Fellow, but today I am grateful for being at this stage. My work in Maternity/Newborn and Creative Portraiture have been category finalists, and hopefully, one day work I create will be category winners and reach the gold level. We have to have dreams to achieve them. I'm happy to say that I'm finally living my dreams and working toward new goals.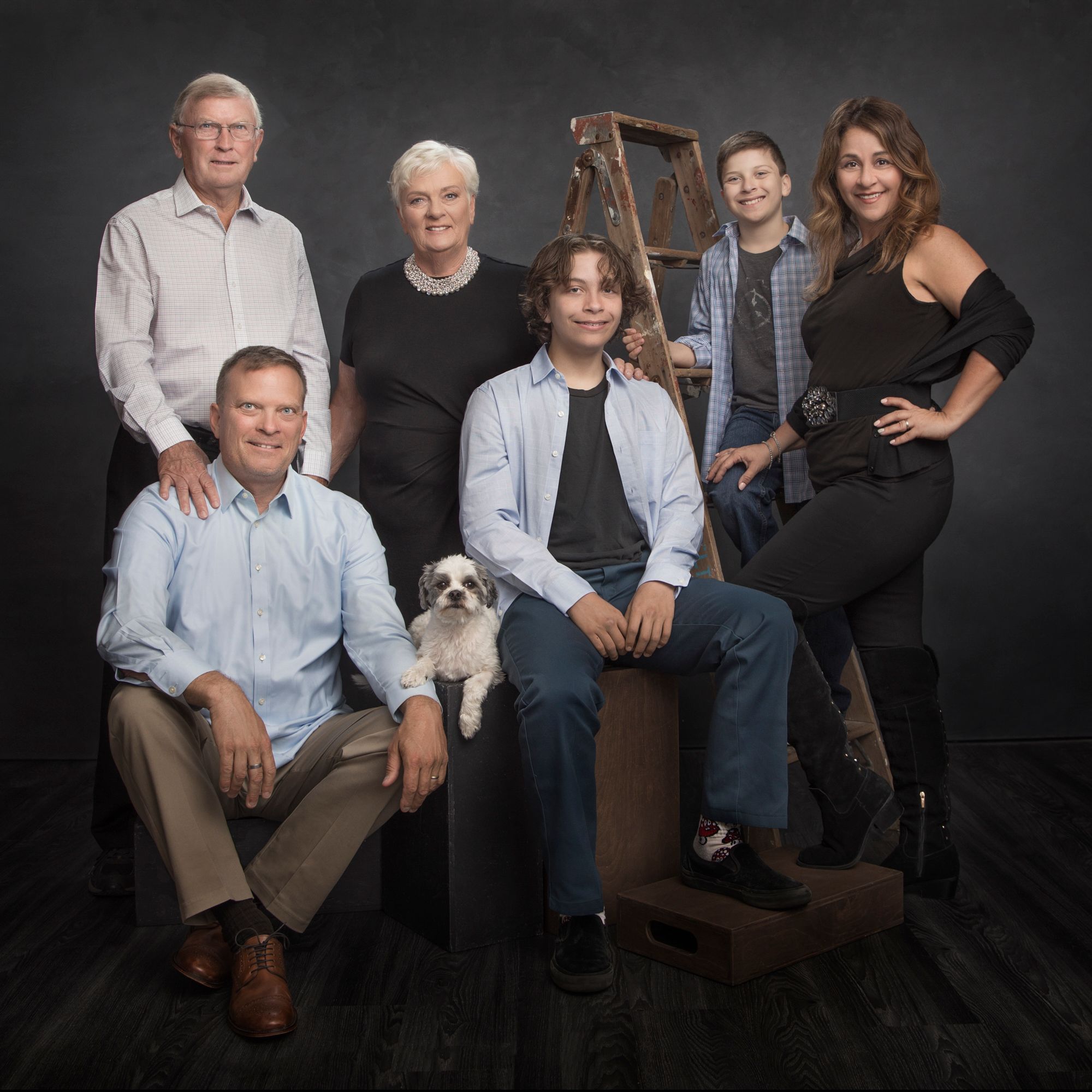 As an aspiring professional, I worked out of our attic for the first 15 years growing my photography business mostly shooting products and high volume school and sports portraits on location because people would hit their heads on the slanted ceilings in my mock studio. I grew my business in my local community and sold my landscape portraits of Long Beach at boardwalk craft fairs as I worked as a freelancer photographing products for catalogues and advertisements. Then one day I rented a space to photograph a dancer and my husband came to watch. It wasn't soon after that when my husband Tim recognized my potential was being hindered by my shooting space. It was just a few months after that session when my husband Tim started drawing up plans for a place where I could grow. He is so supportive of my love for photography that he literally ripped our roof off and built me the studio of my dreams. Tim has always been the guy who says I can do it even when I think I'm not good enough. It's his confidence in me that has pushed me to take chances and go in whichever direction I wanted to no matter how crazy it seemed.
He is also one of my assistants from time to time and can be found lugging my equipment around on location gigs. I want to say I receive the same support from my two boys but I would be lying through my teeth. Those two literally run from me when I pick a camera up and rightfully so. But I'm not sorry. Not one bit. They are growing so fast and I treasure every single click I captured when I was the most important person in their lives. Things are changing fast but those moments will be mine forever.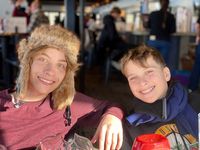 Educating Emerging Photographers
As a photography professor at the Fashion Institute of Technology in NYC since 2006, I enjoy the amazing opportunity to share my decades of knowledge as a photographer and small business owner with college-level aspiring photographers. Working in the photography department, I teach classes in studio lighting, post-production, portfolio building, and the business of photography. My goal is always to streamline the student's path to becoming a professional photographer without cutting corners. I'm hoping to pave the way and make it easier, faster, and way more fun than the challenges I've faced as a struggling artist who has made many mistakes and learned hard lessons on the road to success. I want them to feel the same way I do now, only sooner. The struggle is real, but I love waking up every morning to do what I do every day.
LONG BEACH PHOTO LOFT - THE STUDIO
Christina Kramer Portrait - CTKPHOTOS has a fully dedicated home studio that will be entirely yours for your shoot. There will never be other clients at your photo session. We have a lovely sitting area, a separate changing area, and a private bathroom for your convenience. Since opening my studio in January of 2020, I never tired of finding new ways to creatively use the space and the light as I explore every nook and cranny of my dream studio to create these signature portraits. Each person is drawn to different areas of the studio, and I love to let clients choose what they resonate with. Sometimes it is a specific background, window, or old rustic door. It could be a hat or a crown of flowers. Maybe the bed or the beautiful natural daylight. I have even photographed in the bathroom three times because it has a beautiful skylight and my clients were just so drawn to the space. Once they make a connection, it's my job to help them see the different ways it can be captured for their style. The possibilities are endless, and no two sessions are identical. If you would like to set up a meet and greet by appointment, only click here to get started.
Fun Fact: The Studio has its own Facebook page. If you want to know how the studio was built, how I make my backgrounds, build my sets, use different lighting, and lots of other stuff about the studio, it has its own Facebook page @LongBeachPhotoLoft.