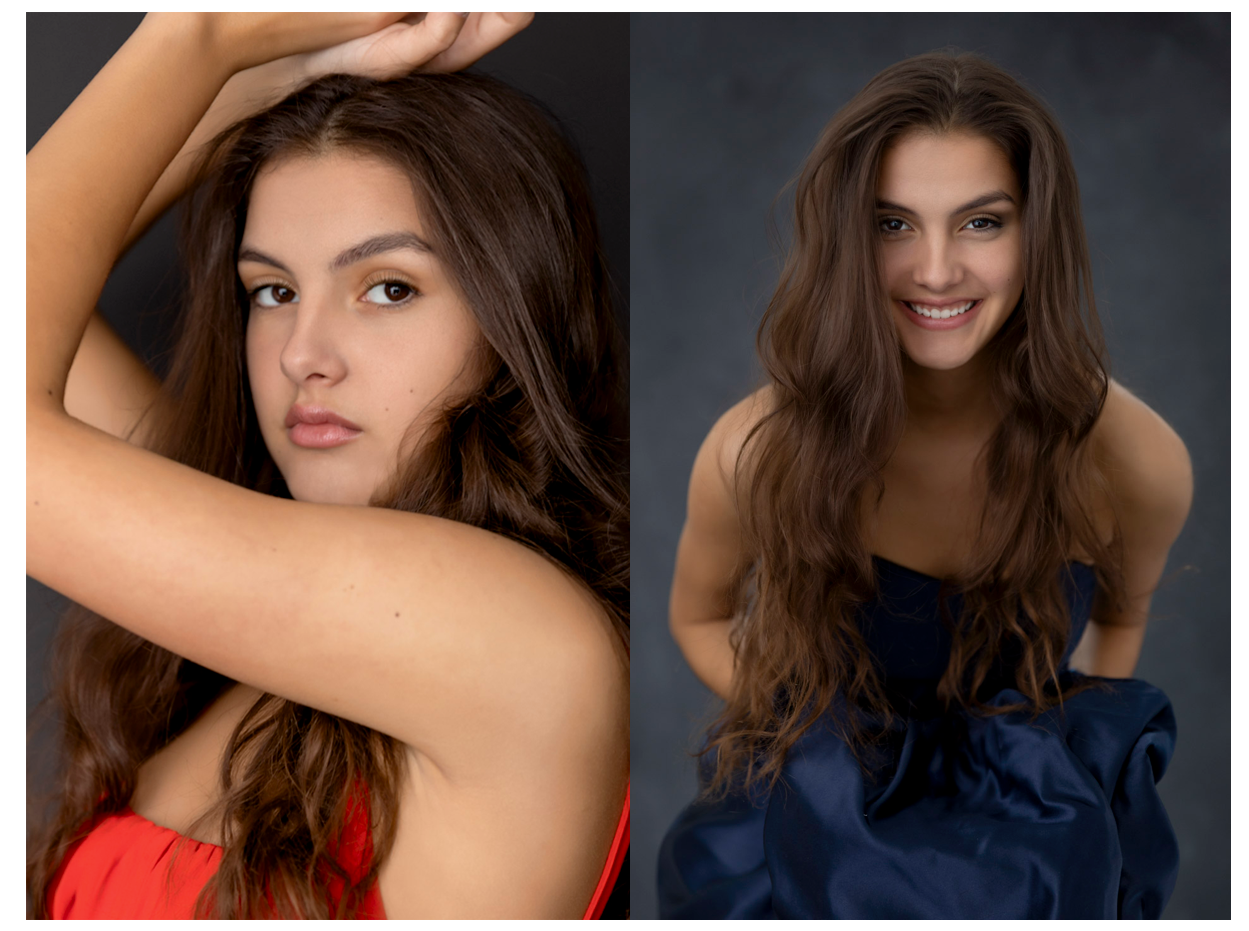 Let's create images that you will treasure for a lifetime.
Highschool Senior Frequently Asked Questions
WHY SHOULD I DO SENIOR PORTRAITS?
The portraits at school are cookie cutter but these images and this custom experience is dedicated to bringing out the best YOU. You can also use these images for your end of the year graduation party. These images will be great for yearbook ads. And the best reason to do senior portraits is that you are at an amazing time in your life. You are gorgeous and should celebrate this milestone with legacy images.
HOW FAR IN ADVANCE SHOULD I SCHEDULE MY SESSION?
The earlier the better! I often book out weeks and even months in advance and I only accept 45 Senior sessions per year. Juniors book Senior pictures the end of their junior year. It leaves enough time for any senior Yearbook ads. All session fees are paid at the time of the booking. You can book your session in early Spring and schedule your shoot day anytime after that. Spring and Fall sessions go first always so make sure to get your spot.
WHERE DO I CHANGE MY CLOTHES?
Be prepared to turn your car into a dressing room! That's what a lot of the Seniors do. However, We also bring along an adorable pop up changing room. When you're on the Beach you definitely don't want to walk back to the car. You can also feel free to bring a towel or blanket to cover up with between changes. There may be some walking so bring a pair of flip-flops for in-between scene changes.
I CAN'T WAIT TO SEE MY PICS! WILL I GET A SNEAK PEEK?
I LOVE Sneak peeks!! And I am just as excited about your images as you are so I always send a sneak peek of an image or three that caught our eye within 2-3 days! Be sure to Like Claire Anderson Photography on Facebook & Follow on Instagram! That's where all the behind-the-scenes action and sneak peeks go first! Also, if you post a pic please tag @ctkphotos
WHEN DO I VIEW MY PICTURES?
About 1-2 weeks following your session I will schedule your premier viewing and ordering session where I will present all of your proofs to you, and walk you through all of the collections and a la carte options to find out what best suits your needs. I will also show you all the beautiful heirloom products that are available for you so you can pick out what you love!
I'M SO NERVOUS ABOUT MY SHOOT! WILL YOU GIVE ME POSE IDEAS?
Absolutely! In fact, that's what I'm known for! I will give you tons of ideas and directions throughout your session to help you feel at ease. I find the best photos to be the candid photos because that is when you are at your most relaxed state. I will coach you along and make you feel like the beauty queen you are, but don't be surprised if I ask you to walk towards us like you are on a catwalk or give me your 'soft smile' aka smirk! (I warned you!;))
WHAT IF THERE IS BAD WEATHER ON THE DAY OF MY SHOOT?
Don't worry, I always leave 2 days open during the week for reschedules. I will notify you asap if I do have to reschedule, however I usually only reschedule if there is either a 50% or higher chance of rain. If it's overcast don't worry your pictures will still look amazing!
What if I want to use My own Professional Hair and Make up person
You can absolutely do this but its not encouraged. We use only professionals who know how to apply techniques for the camera. You will need to tell them to give you a lip sample for you to have on hand to refresh as the lipstick fades. You should also ask for any other samples that may be hopeful for the shoot. You would receive a $100 credit to your account that you can use towards the purchase of prints or products.
What should I bring to the photo session?
At least 2-3 outfits. One should be dressy, One casual an any outfit that displays your personality. You can bring accessories and jewelry. We love hats!! If you love flowers be sure to bring a bouquet of your favorites. I will be sure to incorporate them into your session. Bring any hats (I mentioned that already) , scarves and shoes to coordinate with your outfits. And you may bring a parent or a friend to help and bring you comfort. We also send out a very informative brochure that will help you understand the timeline of your session and there is a bunch of style pointers included as well.
Does my session have to be either studio or location or can I have both?
Yes, you can have both.We can do both on the same day when you choose that package. If the sessions need to be photographed on separate days there will be and additional $150 session fee for hair and make up.
How much is it to book a Highschool Senior Portrait Session?
We understand that every client is unique. Our sessions start at $200
and go up to $600 depending on what you are looking for and your budget. A $100 non-refundable deposit is required to secure your session, the remaining balance is due on the day of your shoot.
Some of the packages include a credit towards prints and products following your session. You will see and choose from 100-200 of the best images from your shoot. At the reveal session you only buy what you love and you will have a selection of my 20 favorites retouched so you can see what retouching is and how it really finishes the job. We offer top of the line products for your incredible senior portraits and will accept special requests.
Can I just have the digitals?
I know we live in a digital era and we want you to share your beautiful pictures online as much you do! YES, I will provide you with web-ready digital copies of any print or product that you purchase. These images have been fully retouched (blemish removal, skin smoothing, color enhanced etc.) and ready for the world to see. I only release fully edited images. Not only to protect my brand, but to also ensure you are receiving a fully-finished portrait. After all that is what brought you to us in the first place
When should I book my session? Do you require a deposit to book a session?
We book out several months ahead, with June, July and August being favorable months. We recommend booking your session by spring of your junior year. Yes we do require a $100 non-refundable deposit in order to secure a date. The deposit will be due at the time of booking and will be applied to your session or collection. In the event you need to cancel your session the retainer is non-refundable but we will absolutely work with you if you need to reschedule.
How long does it take to get my products? Will they be shipped to us or do we pick them up?
We do our very best to send out a sneak peak a few days after your shoot. Your viewing and ordering session will be scheduled 7-10 days following your session. Products typically take 3 weeks from when they are ordered. We love to inspect all our products to make sure they meet our expectations before we hand them over to you. Once all your products are in you will be notified and a pickup time can be scheduled.
My session is over, what's the next step.
We will send out a sneak peak in a few days and then you will need to set up an in person ordering session. Due to evening shooting viewing sessions are scheduled during the day. Viewings are scheduled 7-10 days after your photo session, this allows us time to get your images ready for viewing.
When will I get to see my images?
Our seniors get to see their images throughout their entire session on the back of the camera. At the end of their session (In studio only) they get 10 minutes on the clock to quickly star their favorites, I know it sounds terrifying to have to choose images in 10 minutes, trust me it's not as hard as you think and nothing gets deleted. Up to three sneak peeks will be posted on Instagram a few days after the session. You'll have to wait for the rest.
Do I drive myself to my session?
Yes, unfortunately we are not covered to have you ride with us. You will be responsible for your own transportation to your shoot and to each location.
Are parents or friends allowed at my session?
Absolutely, this is an important day for you, we want anyone special to you to experience it with you.
Can I have a pet, friend or family member in my some of my pictures?
Yes you can.This is YOUR session so it really is all about YOU. That being said, your family is welcome to hop in a picture at the end. If you want to do a bestie session with a friend there is an additional fee and you will both be photographed throughout the session and at times together.
What kind of sessions or packages do you offer and what do they include?
We understand that not one person is the same, so we have created multiple sessions and packages, ensuring there is something for everyone. For more detailed information on sessions and packages please fill out a questionnaire and you will receive our session pricing guide. Remember, you only buy what you love and we will never pressure a client into a sale.
Do you only shoot seniors?
We love working with teens! We still love other genres of photography and book them throughout the year. We photograph woman from 5 to 85, families, headshots, personal branding, children, families, couples, athletes, newborn, boudoir, dancers in motion, ballerinas, maternity, actors, models, beauty, fashion and conceptual imagery.
Do you photograph boys?
Yes! Majority of our bookings are girls but we love working with boy seniors just as much!
Can I repost or share my images on social media? I LOVED MY PHOTOSHOOT! HOW CAN I SHARE MY EXPERIENCE?
Absolutely! We want you to share your experience and images with your friends and family. All we ask is that you tag us in your post. @ctkphotos, FB @CKportrait. Hearing about your experience with us is honestly the BEST compliment we could ever receive! If you have a few moments then you can leave a Google review, Facebook recommendation or feel free to send us a note!
I love your creative portraits but not very creative myself, can I still have a creative session?
YES YES YES! We love getting creative and bringing your vision to life. You just have to let us know and we will take it from there! When you fill out the questionnaire it helps us to figure out the best ways to showcase you based on what you are drawn too and we have LOTs of ideas. We are sure to come with something that works for you!
Do your sessions include makeup?Do you require it to book a session with you?
Our COVID gift sessions do not include makeup however we highly recommend it. When you book a session there are options that include professional hair and make up services. This is done at our studio prior to every session. Our biggest compliment over the years would be that our retouched images are not over edited. We owe that to professional, camera ready makeup. If you don't wear makeup, no worries our barely-there look will be perfect for you, it's light and sheer but does a great job evening out skin tones and blemishes, yes even guys add on professional makeup but it is not required. You may be amazing at applying your makeup, however camera makeup is different than your everyday look. A full understanding of the right camera-ready products and application is essential for beautiful straight out of camera results.
How many outfits do I bring? Will there be help with styling? Do you have a style-closet?
You know what looks you want but not sure how to achieve it. No worries we are here to help! Once fill out this questionnaire which allows us to get to know you better. That will be followed by a Beauty& Style guide on what to wear. Remember you can buy and return and borrow from all your friends to get the looks you want. Yes we have a small style-closet and we are more than happy to pull pieces we have to complete your looks.
All the clients on your website look like models, I'm not a model can I still book a session with you?
Yes you can! We have zero models in our High school Seniors Portfolio. We work with real clients with no modeling experience. We love making our clients look and feel like they just walked off the cover of a magazine. All sessions are fully guided so you can bring out your inner model.
What time of the day do you shoot? Do you shoot on weekdays or weekends?
We love evening light and schedule 2-3 hours prior to sunset. Our clients are scheduled Monday-Friday. On occasion we do need to schedule sunrise shoot however they are not typically our first option. Saturday is the first session to go so if you need that you should book right away. Studio sessions are the most flexible. We work with sunlight and strobes in the studio so they can be photographed anytime.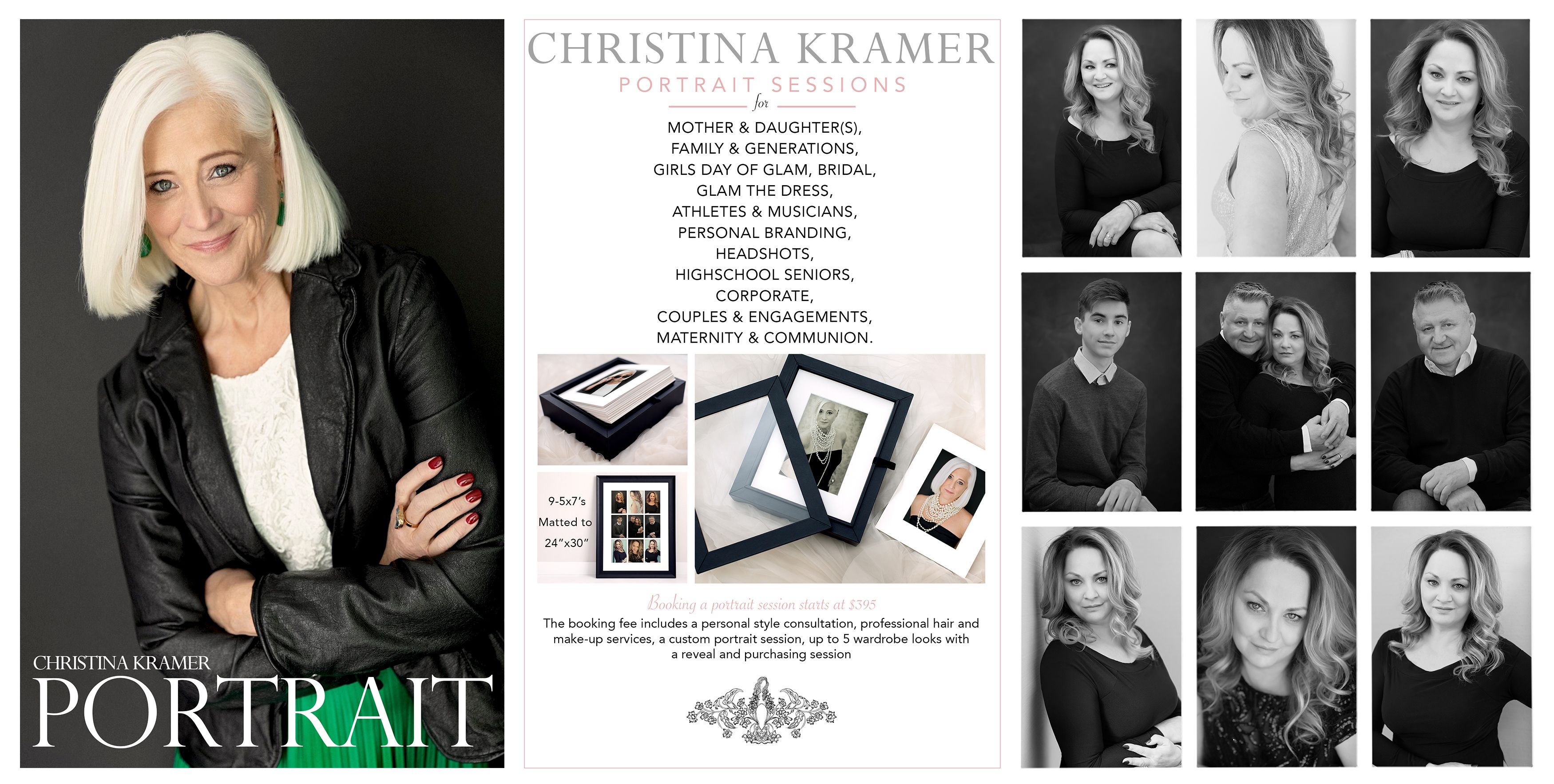 Tisi Photography Inc, doing business as "Christina Kramer Portrait", "we" or "us") is sensitive to concerns that personal information collected from its customers ("you" or "your") be handled respectfully and appropriately. This Privacy Policy (the "Policy") discloses the privacy practices for Christina Kramer Portrait and applies solely to information collected by the web site www.ctkphotos.com including any related domains and subdomains (the "Site"). This Policy is intended to notify you of the following:
What personally identifiable information Christina Kramer Portrait collects from you through the Site, how it is used and with whom it may be shared.

What choices are available to you regarding the use of your data.

The security procedures in place to protect the misuse of your information.

How you can correct any inaccuracies in the information.
What Information Is Collected?
Internet Traffic Data
Internet traffic data includes but is not limited to internet service provider information, collection of IP addresses, entry and exit pages, various operating systems and other such information. We collect no personally identifying information through this process, and it is used to help analyze user traffic with respect to various services available through Christina Kramer Portrait to allow for a more customized and enjoyable user experience.
Cookies
We use "cookies" on these Site. A cookie is a piece of data stored on a site visitor's hard drive to help us improve your access to our site and identify repeat visitors to our site. For instance, when we use a cookie to identify you, you do not have to log in a password more than once, thereby saving time and improving efficiency while on our site. Cookies can also enable us to track and target the interests of our users to enhance the experience on our site. Usage of a cookie is in no way linked to any personally identifiable information on our Site.
Personal Information
Christina Kramer Portrait must collect some information from you ("Identifier Information") to allow you to use and access services, products and materials. Identifier Information is only collected by your personally providing such information to Christina Kramer Portraits via e-mail, by phone, or otherwise through Christina Kramer Portrait website pursuant to making a purchase or requesting service.
Testimonials
Christina Kramer Portrait may display personal testimonials of yours from time to time received via email or as otherwise received from you by Christina Kramer Portrait. By accepting the Terms of Use, which incorporate this Privacy Policy that you may access here, you give Christina Kramer Portrait specific consent to use such personal testimonial. If you would like Christina Kramer Portrait to remove your testimonial or customer review at any time, please simply contact us at info@ctkphotos.com, and we will promptly do so.
Information Collection, Use, and Sharing
We are the sole owners of the information collected on the Site. We only have access to/collect information that you voluntarily give us via email or other direct contact from you. We will not sell, rent or otherwise share this information with any other individual or business entity, except as reasonably necessary to provide products, materials, or services to you.
We will use your information to respond to you, and will not share your information with any third party outside of our organization, other than as necessary to fulfill your request, e.g. to ship an order.
Unless you ask us not to, we may contact you via email in the future to tell you about specials, new products or services, or changes to this privacy policy.
Your Access to and Control Over Information
You may opt out of any future contacts from us or request that we discontinue sending of email and other communications at any time at any time by contacting us at info@ctkphotos.com.
Security
We take precautions to protect your information. When you submit sensitive information via the Site, your information is protected both online and offline.
Wherever we collect sensitive information, that information is encrypted and transmitted to us by secure servers. We have included common indications of such secured features when appropriate such as a closed lock icon at the bottom of your web browser.
While we use encryption to protect sensitive information transmitted online, we also protect your information offline. Only employees who need the information to perform a specific job (for example, billing or customer service) are granted access to personally identifiable information. The computers/servers in which we store personally identifiable information are kept in a secure environment.
Registration
In order to use these Site, a user may complete the registration form. During registration a user is required to give certain information (such as name and email address). This information is used to contact you about the products/services on our site in which you have expressed interest. At your option, you may also provide demographic information (such as gender or age) about yourself, but it is not required.
Orders
We request information from you on our order form. To buy from us, you must provide contact information (such as your name and shipping address) and financial information (like credit card number, expiration date). This information is used for billing purposes and to fill your orders. If we have trouble processing an order, we will use this information to contact you.
Third Parties
Please be aware that some of our business partners may use cookies or other methods of tracking and targeting use on our site (advertisers, for example). However, we have no access to or control over these cookies and this Privacy Policy does not extend to such third parties. Please be aware that we are not responsible for the content or privacy practices of such other Site. We encourage our users to be aware when they leave our site and to read the privacy statements of any other site that collects Identifier Information.
Surveys & Contests
From time-to-time our site requests information via surveys or contests. Participation in these surveys or contests is completely voluntary and you may choose whether or not to participate and therefore whether or not to disclose information sought by such surveys or contests. Information requested may include contact information (such as name and shipping address), and demographic information (such as zip code, age level). Contact information will be used to notify the winners and award prizes. Survey information will be used for purposes of monitoring or improving the use and satisfaction of this site.
Updates
Our Privacy Policy may change from time to time and all updates will be posted on this page.
If have any questions about this Privacy Policy, you may contact us via email at info@ctkphotos.com
© Copyright 2020 Christina Kramer Portrait.
2021 - HIGHSCHOOL SENIORS - THIS IS YOUR TIME!
We run our photo shoots like a fashion shoot. Get ready for killer poses, killer backdrops, and killer images.
We had a fantastic time photographing the 2020 Seniors as our gift to the families and community. So much so that we want to keep doing it! Why be stuck with those cliche school pictures when you can have a Vanity Fair Style fashion photo shoot that will be customized to bring out your personality and be sure to make your friends jealous!
2021 and 2022 Seniors need to book NOW! Especially if you intend to submit these images for the yearbook.
If senior photography matters to you and you are looking for something beyond the normal school pictures, then help us get to know what you are looking for. All you have to do is fill out this PRE-SESSION STYLE QUESTIONNAIRE and we will call you to book your personal session. We can't wait to meet you.
Hey There! Click here to receive a brochure that will tell you everything you will need to know about the highschool senior photo session experience
A senior or teen portrait session is a magazine-style photoshoot experience designed for all teens, whether it's for senior graduation or a modeling portfolio, theatre headshots or acting.
A portrait experience is a perfect gift for your teen to build confidence.
Senior portraits are such a huge part of your year and I want to make this experience amazing for you!
What's Included in a Session?
1. A Complimentary Consultation and Custom Design Session
A consultation in person, over the phone or through video chat will allow us to connect. There will be time for you to share your thoughts and wishes, your hobbies and how you wish to be photographed. We can discuss wardrobe, makeup, styling and whether you'd like to utilize my studio or a location of your choice. This consultation is complimentary with no obligation to book.
2. Professional Hair & Makeup
An experienced stylist will be on site to pamper and prepare you for your shoot. Every detail, from backdrop to wardrobe, hair and makeup will be styled to suit your unique beauty.
3. A Fully Guided Magazine Style Photo Shoot
It's completely normal to feel nervous prior to your session. Though after a few minutes of being in front of the lens, you will feel gorgeous, confident and completely at ease. Together we will capture a moment in time that will delight and inspire for decades to come.
4. Which photo session is right for me?
We offer 3 options for you to choose from.
1. SILVER : Includes professional hair & make services up 2-3 outfit changes and 2 locations on Long Island within 20 miles of Long Beach. 1-2hrs.
2. GOLD: Includes professional hair & make services, 3-4 Outfit changes and 3 locations. Studio option for one location. 2-4hrs.
3. PLATINUM: 2 full session Shoot: Includes professional hair & make services, 4-5 Outfit Changes x2, 1- Full Studio Session and up to 3 locations including NYC or Brooklyn. This will be photographed on 2 different days and will include hair & Make up for both sessions.
5. A Reveal & Ordering Session
About a week after our shoot, I'll invite you back to the studio to see the photographs. This is the best part of my job. During the reveal, you will have the opportunity to see the best photos we captured. From there, you decide which package you'd like to have as a keepsake. There is also the opportunity to order high-quality albums, boxes and leather portfolios for you to store and display your photographs.
There is no obligation to purchase prints, though I am confident you will absolutely love your photos. I like to think these mementos will be something you will look back on, not just once, but forever. Time and time again, they will remind you of your inner and outer beauty.
Please see our FAQ's on Senior portraits to answer many of your questions.
IMPORTANT INFORMATION – PLEASE READ THESE TERMS CAREFULLY BEFORE USING THIS SITE!
Please read these Terms of Use ("Terms") carefully. The following is a legal agreement between you ("user") and Christina Kramer Portrait (defined below), which governs your use of Products (defined below) obtained by purchase through this website at ctkphotos.com, or any related domains or subdomains (the "Site"). In these Terms, use of the words "you", and "your" refer to each individual user who may interact with this site, and "we", "us" and "our" refer to Tisi Photography Inc., doing business as Christina Kramer Portrait.
"Products" referred to by these Terms include but are not limited to: contract forms, templates, communications, workshops, and any other documents provided for paid purchase or for which you supply personal information in exchange, including free downloaded material or other information available through the Site, obtained from Christina Kramer Portrait. All such Products are the intellectual property of and are owned by Christina Kramer Portrait.
By purchasing any Product, you agree to be bound by these Terms, without any other conditions or declarations. If at any time you do not agree with these Terms or find them otherwise unacceptable, please discontinue use of Christina Kramer Portrait Products immediately.
Understand that by using the Site, any Products, services or applications for which you tender payment or otherwise obtain through the Site, you warrant that you are at least 18 years of age and are otherwise legally able to enter into a valid contract.
WHAT WE DO
Christina Kramer Portrait is a resource through which you may obtain portrait photography services at the Long Beach Photo Loft or on Location.
PRIVACY POLICY
Christina Kramer Portrait permits you to control management of your personal information and invites you to read the complete statement of its current Privacy Policy available here: http://www.emilylondonportraits.com/privacy-policy which is incorporated herein by reference.
Christina Kramer Portrait will only collect and otherwise access information you voluntarily provide via email or through other direct contact initiated by you. Christina Kramer Portrait will not sell or otherwise distribute this information any other individual or entity, except its duly authorized agents, contractors, and other third parties that assist it in its business operations. Christina Kramer Portrait is the sole manager of such information collected on the Site. Christina Kramer Portrait will use such information to respond to you as necessary. You grant Christina Kramer Portrait a worldwide, royalty-free, nonexclusive license to use, distribute, reproduce, modify, publish and translate this personal information solely as necessary to fulfill your request(s) or to enable your use of a particular Product or service, such as for shipping of Products.
AFFILIATE LINKS
Links on the Site may be affiliate links controlled by parties other than Christina Kramer Portrait to help support the maintenance of the Site. Christina Kramer Portrait does not assume responsibility for or endorse any contents, products, services or use of any of these affiliate Site and makes no guarantees as to the quality or content of the same. You acknowledge that you bear all associated risks regarding access to and use of affiliate links and release Christina Kramer Portrait from any loss or damage incurred from dealing with such affiliate.
STOCK PHOTOGRAPHY
Stock photography may be used on the Site – all images are being used under license through the company providing the stock images.
INTELLECTUAL PROPERTY LICENSE
Christina Kramer Portraits owns all intellectual property rights in (a) all text, logo, images, headers, trademarks, service marks, design elements, and all other protected elements on the Site (except those licensed from others); (b) any Products and portions therefore; (c) all things otherwise provided to you as a part of Christina Kramer Portrait services, and; (d) any other intellectual property rights afforded to Christina Kramer Portrait, either through state or federal registration or as otherwise available at common law ("Intellectual Property"). Except as stated below, Christina Kramer Portrait does not grant you any rights to any Intellectual Property contained within the Products or as may be available to you generally through the Site.
You agree not to make unauthorized use of or otherwise infringe upon Christina Kramer Portrait' Intellectual Property in anyway, and understand that it is your responsibility to ensure you refrain from doing so. Christina Kramer Portrait will take whatever legal action is necessary to protect its Intellectual property in the event of such infringement and asks that you carefully manage your use of the Products, and any other downloaded materials or services to ensure compliance with these Terms.
(1) abide by all copyright protections afforded to the Products, both as formally registered with the U.S. Copyright Office and as otherwise provided by law;
(2) abide by all trademark protections afforded to the Products, both as formally registered with the U.S. Patent and Trademark Office, a state trademark authority, or as otherwise provided by common law;
(4) do not modify the Products in any way beyond edits and completions necessary to complete template forms and other Products consistent with Permitted Use provided by these Terms. Such permission to modify Products consistent with Permitted Use in no way expands the limited license provided herein, nor does grant you intellectual property ownership in, or provide a general right to modification of, the Products..
CONTACT
By using the Site and entering personal information, you give Christina Kramer Portrait permission to contact you via email, telephone, and by any other method for which you include contact information to provide you with information regarding specials, new Products and services or changes to the terms of the privacy policy. Should you prefer not to be contacted by e-mail, please let Christina Kramer Portrait know by emailing us at info@ctkphotos.com and we will kindly refrain from doing so.
RETURN/REFUND POLICY
You acknowledge that all Products and materials are non-refundable and not returnable, under any circumstances. All sales are final.
NO WARRANTIES
OBTAINING MATERIALS AVAILABLE THROUGH THE SITE IS DONE AT YOUR OWN DISCRETION AND AT YOUR OWN RISK. Christina Kramer Portrait MAKES NO WARRANTY THAT THE SITE, PRODUCTS OR MATERIALS WILL BE ACCURATE AND RELIABLE IN ALL INSTANCES.
LIMITATION OF LIABILITY AND INDEMNIFICATION
EXCEPT AS PROHIBITED BY LAW, EMILY LONDON PORTRAITS SHALL NOT BE LIABLE TO YOU OR TO ANY OTHER PERSON OR ENTITY FOR ANY GENERAL, PUNITIVE, SPECIAL, INDIRECT, CONSEQUENTIAL OR INCIDENTAL DAMAGES, OR LOST PROFITS OR ANY OTHER DAMAGES, COSTS OR LOSSES ARISING OUT OF YOUR USE OF THE WEBSITE, MATERIALS OR PRODUCTS, INCLUDING ATTORNEY'S FEES AND RELATED EXPENSES OF LITIGATION AND ARBITRATION. EXCEPT AS PROHIBITED AS LAW, TO THE EXTENT THERE IS LIABILITY FOUND AS TO CHRISTINA KRAMER PORTRAIT, SUCH RECOVERY IS LIMITED TO THE AMOUNT YOU PAID FOR MATERIALS, PRODUCTS AND SERVICES.
GOVERNING LAW; VENUE
These Terms shall be construed in accordance with, and governed in all respects by, the laws of the state of Utah. Any dispute between the parties concerning this Agreement shall be subject to the exclusive jurisdiction of the state and/or federal courts for the city of New York, NY. Christina Kramer Portrait reserves the right to change or modify these Terms at any time without notice to You. Again, it is your responsibility to review these Terms prior to use and periodically throughout your use of Christina Kramer Portrait Products, Materials and services.'s
Any questions regarding the above Terms may be directed to:
info@ctkphotos.com
All rights reserved © Copyright 2020 Christina Kramer Portrait